With how big crypto has become, one of the most significant anchors keeping it in the headlines is how fascinated people are with trading it. As probably the biggest catalyst to what's causing so many coins to become huge, people have been investing in significant volumes. And if you've been thinking about how you can take part in tech's Wild West, there are a few things you should bear in mind. Luckily though, I've provided a few helpful tips to get started. Check them out below:
Study What Industries Are Being Disrupted
As it goes with any new endeavor you're looking to get into; it's important to study the field and see where the current front-runners lie. Not only will help you decipher the type of companies that you want to start possibly putting money into but additionally which one's blockchain could make a significant impact upon. Because although the blockchain has been a new and exciting venture for the tech world, it's also something that needs real-world applications to survive.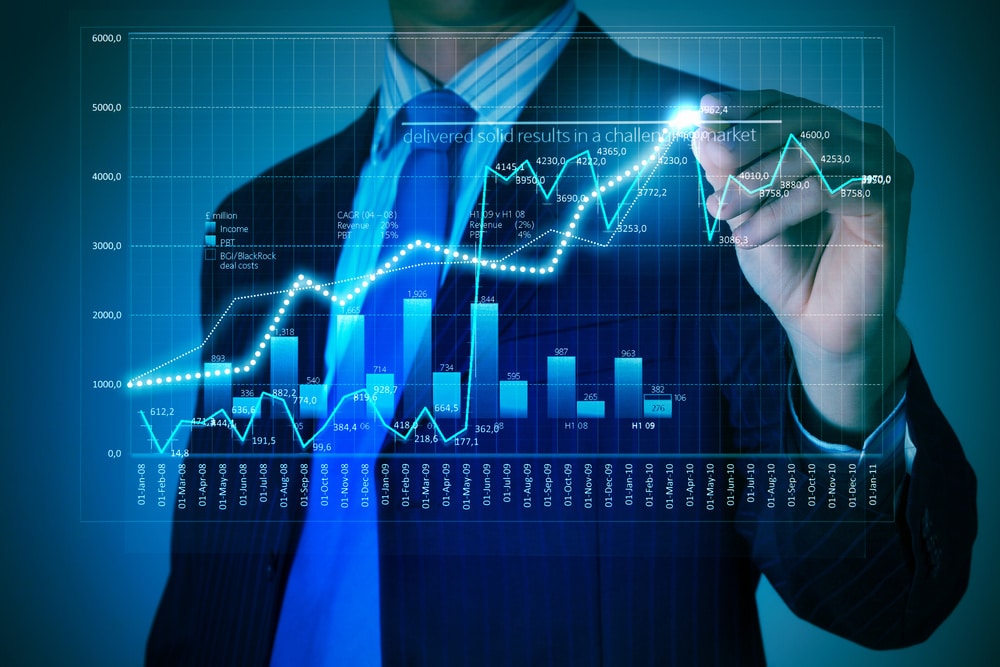 An excellent example is with something like the freight industry, which as noted by Business Insider, is a $726 billion field. Not only is this a tool that nearly all of us rely on, but do so on nearly a daily basis, which, boils down to a lot of the costs of our goods. And as the blockchain allows freight drivers to not only connect with those who have distribution gigs in a much more transparent but additionally enables trucks to grab gigs and reduce the number of times they run independently. Although there are only a few innovative entrepreneurs developing a freight blockchain network, don't be surprised if this is one industry that takes off.
Another great example is with healthcare providers, where the blockchain has the effect of providing a safe, secure network for file transfer between providers and patients. Companies like Nanovision are looking to mint health blockchain tokens, as the incentivized data will be useful for hospitals, labs, and other intermediaries. This could potentially allow data to be consolidated between different groups and thus work together on solving problems. All-in-all, as healthcare was one of the first industries people thought of when blockchain arrived, this could easily become a front-runner much sooner than most would think.
As a lot of entrepreneurs have been laying down their foundation with blockchain to solving problems in their industry, the biggest things you should look out for is what real-world problems are being addressed, as well as what these companies are doing to address them. Because although there are a lot of startups moving in a bunch of different directions, it goes without saying that picking the right ones will be crucial to your success in trading.
Find More Automated Trading Solutions
Another good suggestion for getting into crypto is finding automated trading solutions, which will help you out with not having to stress on when and what to trade. Because although crypto is a relatively new field, it's also one that people are going crazy over, which has led to increased volumes. In fact, back in November, Bitcoin's daily trading surpassed $5 billion, which is a pretty significant figure when considering how quickly it got to that. And with numbers that high, automated systems you can use are on the up-and-up.
Try searching around for some solutions that help simplify your processes. Whether it's attorney Aaron Kelly's automated contract system or a trading desk that automates ordering, the goal is to find something that makes you work more efficiently. Additionally, it's important to look at how these trading solutions are going to save you money. Because while automating these processes can be useful, they need to ultimately increase your ROI.
Follow Your Passion
Finally, as one of the biggest things in putting yourself into a new field, going after what you're passionate about will be crucial to guiding your investments. Because as noted by Hacked, with $8.5 million was the average ICO raise, a lot of these companies that could find early success, might be less of a risk than you might imagine. After all, this should be a technology that you're excited to be a part of, which means that you'll want to watch this thing take off. Keep that in mind as you're looking at crypto companies, as the goal should be these are firms you want to be a part of succeeding for a lifetime.
What excites you the most about potentially trading crypto? Comment with your answers below!